Post by shred on Feb 10, 2013 13:10:31 GMT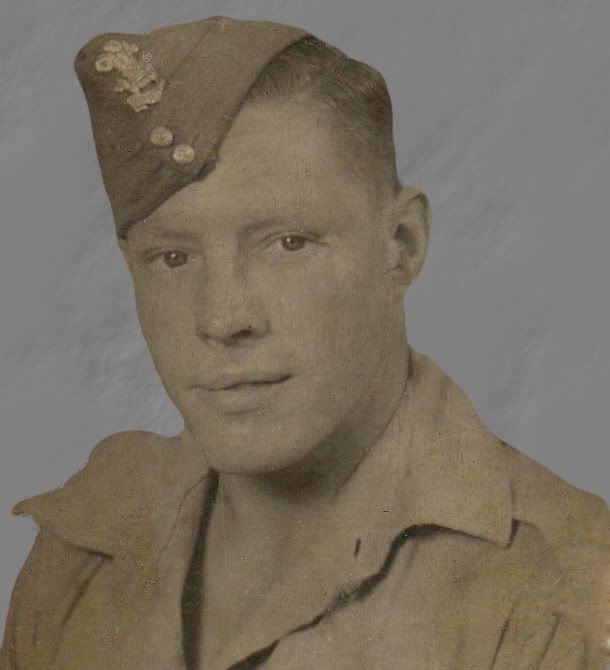 Alfred was born in Salford in March 1918, the son of William and Mary Ellen (nee Lockett). He married Gladys May Williams at the Church of Ascension, Lower Broughton, in 1940.
ALFRED SMITH
Rank: Corporal
Service No: 4209834
Date of Death: 10/04/1945
Age: 26
Regiment/Service: Queen's Own Royal West Kent Regiment 5th Bn.
Grave Reference II. B. 4.
Cemetery RAVENNA WAR CEMETERY
Additional Information: Husband of Gladys May Smith, of Lower Broughton, Salford, Lancashire.
Information on Ravenna War Cemetery:
On 3 September 1943 the Allies invaded the Italian mainland, the invasion coinciding with an armistice made with the Italians who then re-entered the war on the Allied side.
Following the fall of Rome to the Allies in June 1944, the German retreat became ordered and successive stands were made on a series of defensive lines. In the northern Appenine mountains the last of these, the Gothic Line, was breached by the Allies during the Autumn campaign and the front inched forward as far as Ravenna in the Adratic sector, but with divisions transferred to support the new offensive in France, and the Germans dug in to a number of key defensive positions, the advance stalled as winter set in.
Ravenna was taken by the Canadian Corps at the beginning of December 1944, and the burials in the cemetery there reflect the fighting for the Senio line and the period of relative quiet during the first three months of 1945. Many of the men buried there were Canadians; one of the last tasks of the Canadian Corps before being moved to north-west Europe was the clearing of the area between Ravenna and the Comacchio lagoon. Others are Indians from the 10th Indian Division, and New Zealanders. The site for the cemetery was selected by the Army in 1945 for burials from the surrounding battlefields.
5th Queen's Own Royal West Kent Regiment:
1939: The Battalion was part of 132nd Infantry Brigade 1940: It was sent to France attached to the 44th (Home Counties) Division and was part of the British Expeditionary Force. May 1940: Evacuated from Dunkirk and returned to the UK July 1942: Had arrived with the 4th Battalion in Egypt. They joined the 8th Army and fought at the Battles of Alam Halfa and Alamein. 1943: Joined the 6th Battalion in the Italian campaigns; 1944: In action at Casino and up the Peninsula to Florence, the Gothic Line and finally entering Austria